We're a global technology leader with a long history in the Midwest. The first Kawasaki Motors Manufacturing Corp., U.S.A. was established in 1974 in Lincoln, NE to build motorcycles. Today, the facility employs 2,500 people and produces passenger railcars, ATVs, Side-by-Sides, Jet Skis, and aerospace components. Our Maryville, MO location was founded in 1989 and is home to 1,200 employees. The facility produces General Purpose Engines used in the lawn and garden industry. Our newest site in Boonville, MO also produces General Purpose Engines and opened in Spring 2022. It will continue to grow throughout the first year to a goal of over 300 employees.
HEAR WHAT OUR TEAM HAS TO SAY
Maryville Engines Production
Lincoln Consumer Products Team
The values we live and work by.
SUPPORT
We respond to our customers' requirements.
INNOVATION
We constantly achieve new heights in technology.
CREATIVITY
We pursue originality and innovation.
It's more than a job.
Reap the benefits of a fulfilling Kawasaki career.
INSURANCE
Excellent health, dental, and vision insurance
401k Plan
401k plan with traditional and Roth options
PAID HOLIDAY
12 paid holidays and PTO
DISCOUNTS
25% Employee discount on Kawasaki products
DISABILITY COVERAGE
Free short and long term disability coverage
You don't need manufacturing experience to succeed at Kawasaki and to grow your career. We provide all the classes, training, and mentorship necessary. No matter your position, we'll make sure you feel confident and supported from day one.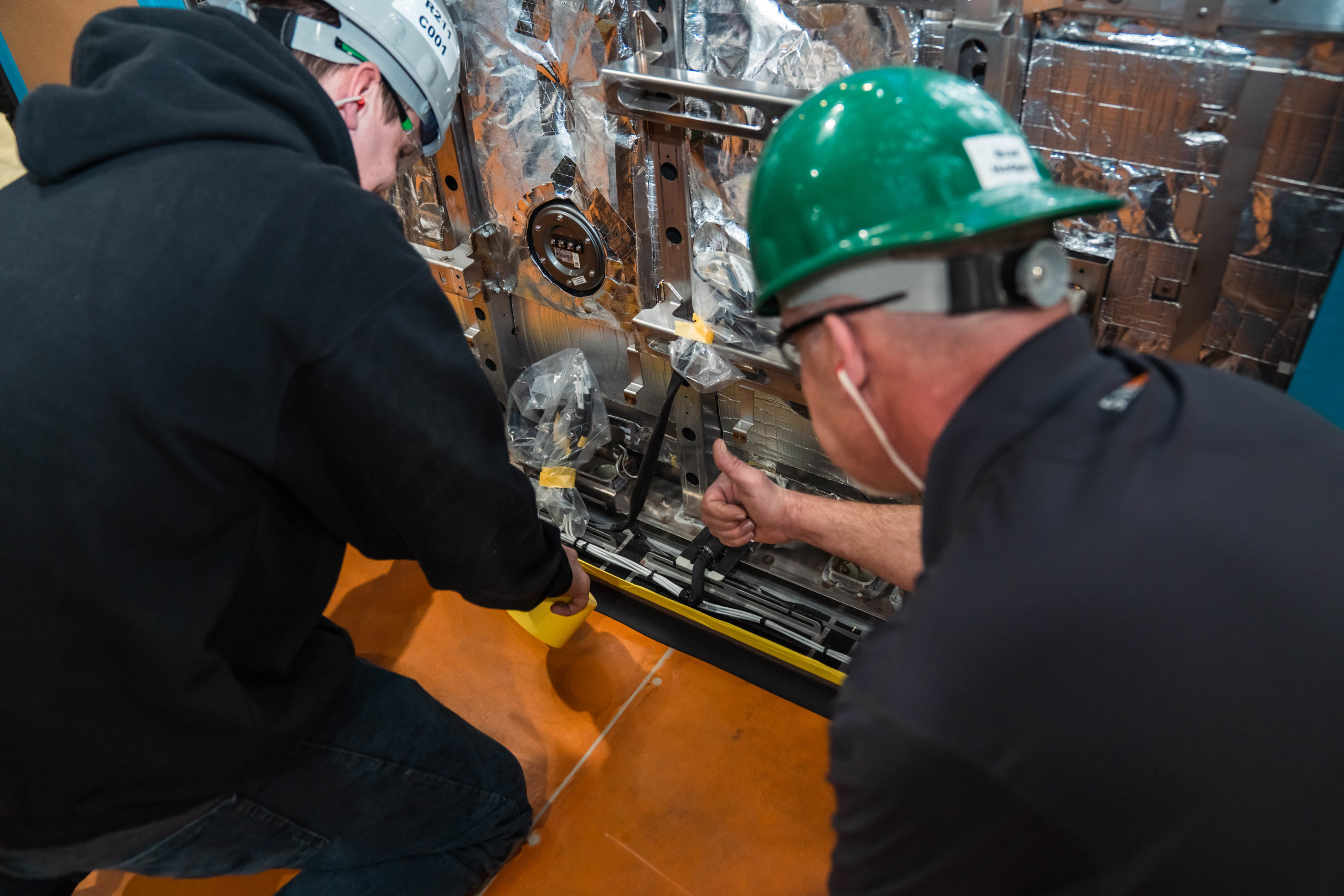 Lincoln Openings
We're hiring for production/assembly, engineering, quality, and more! Find the right opening for you.
Maryville Openings
We're hiring for production/assembly, engineering, quality, and more! Find the right opening for you.
Boonville Openings
We're hiring for production/assembly, quality, and more! Find the right opening for you.
We built all this. Now let's build your career.
View our current openings.
FREQUENTLY ASKED QUESTIONS
Can I apply with no experience for production and assembly positions?
Yes! We will train those without previous manufacturing experience. We are looking for people that want to learn how to build our awesome products! All we ask is that you're willing to work hard and be a reliable team member.
What shifts are available?
We have full-time and part-time shifts available. For more information on shifts at our Lincoln, Maryville, and Boonville locations visit our Careers page.
What will my day-to-day responsibilities look like?
No two days are the same at Kawasaki. There are always opportunities to learn and grow. Responsibilities vary depending on positions but you'll always have the support and training you need to get the job done.
Where do I apply?
Can I still apply without a resume?
Yes! We're happy to speak with you about your skills and experience with or without a resume.
Can I start an application and complete it at a later time?
We get it, good things take time. Feel free to start your application and come back to it later.
I have applied, but I have not received an email confirming that I applied.
Please check your junk and/or spam folder as sometimes our emails can end up in those folders. Please feel free to call us if you do not hear anything about your application after two days to ensure that we received it.
To check on your application, please contact Human Resources –
Lincoln: 402-476-6600
Maryville and Boonville: 660-582-5829
Does HR assist in filling out an application, or are there computers available for use?
Yes, we are open between 7 am -3 pm, and we would be happy to help you apply.
Do I need an email address to apply?
Yes, an email address is necessary to create an account and apply.
How can I grow within the company?
At Kawasaki Motors, we have levels for all positions and opportunities for growth. For Production positions, we have Team Member level positions 1-10 and we have opportunities to grow through on-site training and classes. Team Members can also grow with pay raises based on seniority and increased skill levels. There are also levels to rise in seniority and skill-based growth for Engineering, Software, and other salaried positions.